WizNucleus Solves a Nuclear Plant's Access Control Challenge Using our Flexible FullSec© Platform
Customer Challenge
When a nuclear licensee needed to get a card access control system installed in their owner-controlled area (OCA), they knew there were going to face some challenges. They struggled with multiple questions, including these:
Should we extend our Protected Area (PA) security computer system into the OCA?
If not, would we need to administer two separate access authorization lists?
Would we have to install and maintain unfamiliar hardware and software?
Would the system have the same user experience as their PA?
Our Approach
WizNucleus, working with the client, addressed these questions quickly and cost effectively using our FullSec© security computer system platform.
This is how we did it:
Firstly, we determined that it was too costly for the licensee to use the PA system to monitor and control OCA points. In addition to the initial cost, adding digital devices outside of the PA would expand the scope of their cyber security program unnecessarily. Secondly, we were able to easily eliminate the need to administer two separate access authorization lists. Using our unique data exchange utility (OpenDX) we automated data entry of personnel/cardholder records, including provisioning them with proper access levels, into the database from PA database. Imports can be unattended and real-time from any ADO compliant database including Active Directory or even from a simple CSV file.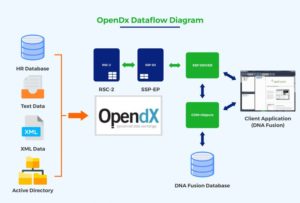 Next, it is burdensome for maintenance and admin personnel to learn a completely different system architecture. No problem here! We were able to use the same Mercury door controllers and card readers the client uses in their PA. This protects their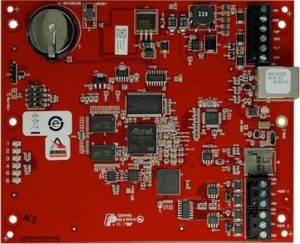 investment in the infrastructure and gives them flexible options for the future. Our controllers now come with an improved processor, increased memory, and an embedded crypto memory chip that protects onboard sensitive data.
Lastly, new card reader behaviors such as different colors, beeps, and lighting patters can confuse cardholders who use both the PA and OCA systems. Our deep integration with the door controllers allows us to customize the colors of the card readers however we want. You can have RED indicate the door is locked or it could mean the door is disabled. Do you want a blinking GREEN light when access is granted or alternating GREEN and RED? Either way it is fully customizable. For this client matching the behavior of their existing PA card readers made the most sense.

Conclusion
Our WizNucleus FullSec© platform is flexible to meet unique challenges facing nuclear power plants both inside and outside the PA solving our customers problems quickly and cost effectively.